We, Indians, believe in celebrating any occasion with our friends and families. No matter how busy we are throughout the year, during festivals, we return to our homes, visit our friends and relatives and invite them to our place for get-togethers!
And festivals and get-togethers in India mean a lot of home-cooked food! Try these simple recipes for your festive get-togethers and make the occasion even more special!
1. Gondhoraj ghol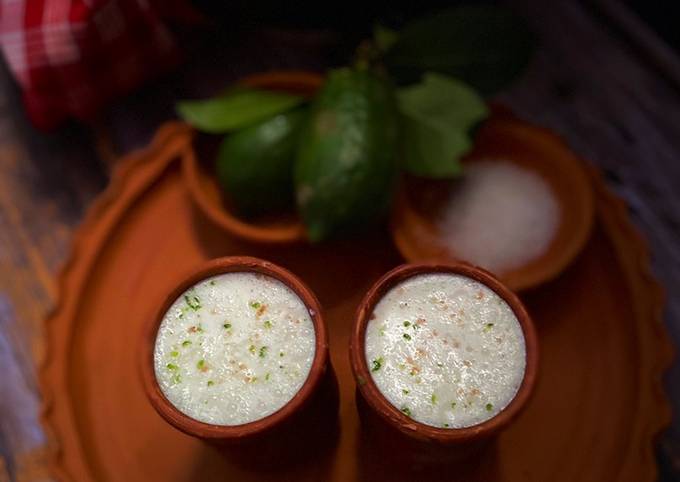 The arrangements for a festival often make you tired and low on energy! What you need during that time is a glass of refreshing drink! Now that 'gondhoraj flavour' is trending, you can make a super easy and simple chaas-like drink with this lime variant for your guests!
'Gondhoraj' is a variety of fragrant lime of West Bengal. But, you can also find it in other parts of the country.
Put a cup of curd, sugar and salt to taste and a pinch of rock salt in a blender for a smooth consistency. Now pour it into a glass, add 1 to 2 tbsp of Gondhoraj juice, zest and ice cubes on top.
The consistency of this drink is chaas-like; thus, add water accordingly and serve with a lime slice on the rim! Click here for the recipe.
2. Stuffed mushrooms
If you want to make something different and unique for the starter, we suggest the mushrooms stuffed with a flavourful mixture of cheese, jalapenos, parsley and breadcrumbs!
Although it sounds like a complicated dish, it takes hardly 30 mins to make, including the preparation time. Cut the vegetables into thin pieces, and add grated cheese to them.
Now pour the filling into hollow button mushrooms. Place each mushroom on a baking tray and bake for 15 to 20 mins. Serve hot with sauce or chutney. Check out this simple recipe for your festive get-togethers and surprise your friends and families with a unique dish!
3. Malai kofta with jeera rice
After a great appetiser, you need to pull up your socks for a delightful main course. For that, you can make a white-grave restaurant-style malai kofta! The rich, creamy gravy is packed with the choicest Indian spices like star anise, Kasuri methi, mace, white pepper and many more, giving a flavour burst in your mouth.
The soft kofta balls are filled with dry fruit filling and dipped in that gravy to make this soulful dish. Serve it hot with simple jeera rice for the kofta to stand out! You can try this recipe!
4. Fruit custard
Finish off the get-together meal with a sweet dish that is not so conventional! People have now become health conscious and try to avoid sugary food. Thus, you can make healthy fruit custard for dessert and let your guests enjoy it guilt-free!
Boil adequate milk, add custard powder to thicken the milk, pour a little sugar stir continuously to break any lumps. Cool the mixture in the refrigerator for 2 hours. Now, add chopped fruits as per your preference, such as grapes, banana, pomegranate,
mango, pineapple, etc. and give it a stir. Add a pinch of cardamom powder for a subtle flavour. Serve this item cool for better taste! Here's the detailed recipe!
Do you want to try these simple recipes for your festive get-togethers? Comment down below!